MGR – Full Service eCommerce & Amazon Store Setup
Are you ready to start earning more income than ever before? Why not let our experienced MGR Team provide you with a turn-key eCommerce solution for your business?  Our eCommerce packages include everything you need, from initial design, consultation, to store set up, maintenance, keyword optimization and advertising.
We specialize in all major eCommerce platforms, including Shopify, BigCommerce, WooCommerce, Square, Wix and more.
MGR will manage and optimize all of your initial selling platform activities to launch your own eCommerce store and your Amazon Seller account to work best for your business.   Once your store is up and running, through one of our eCommerce Maintenance Programs, you get complete and clear data-driven reports and recommendations so you can grow your sales and increase your margins while you scale your product offerings.
Because MGR is a full service Digital Marketing Agency, our team will always oversee your content to ensure that your brand standards are carried over consistently across your website, landing pages, product listings, content, store design, digital marketing campaigns, printed materials and all other marketing tools that you may develop for the promotion of your products.
Now you can take advantage of Amazon.com eCommerce features, including:
Amazon is the world's largest online retailer with over 153 million page views every day.
Sales support, customer service, shipping, and fulfillment via Fulfillment by Amazon (FBA) service for Amazon.com orders.
Your own branded store and enhanced product listings through Amazon's Trademark Registration Process
Direct availability of your products in the US and Canada.
Amazon's North American presence will allow you to gain new customers that you wouldn't be able to reach on your own.
Amazon's marketing strength will promote your products including search engine PPC, product remarketing, and product recommendations based on your customers' previous purchases.  View Amazon Advertising section for more information.
Use Amazon's system to create special pricing and promotions – customized discount coupons, gift certificates, quantity discounts, wholesale pricing and special offers. **
Take advantage of discounted shipping rates with Amazon's UPS partnership (Over 25% off!).
Simple accounting thanks to Amazon's bi-weekly payment plan and Amazon's sales tax features.
Save merchant gateway fees since Amazon will cover those as part of their FBA program.
Visit our Frequently Asked Questions section for more information about selling on Amazon.
A FEW OF OUR ECOMMERCE CLIENTS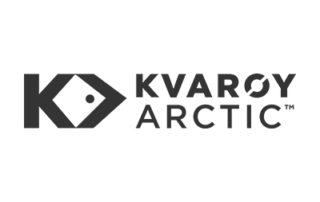 Add MGR Premier Consulting for Just $145/hr
As always, your first 30 minute consultation is free.  But you can always add MGR's Premier Consulting to your eCommerce or Amazon store setup for any additional questions that you may have. We specialize in teaming up with new or established brands with a strong desire to grow their eCommerce and Amazon sales.  
We can set up one-on-one phone consultations or Skype calls at your preference. We will work with your team to provide you with answers and  documentation as it relates to your specific questions and insights so you can get the most out of your store and advertising budget.  Learn More >
SOME OF OUR AREAS OF EXPERTISE